Ingredients:
150 ml olive oil
1 onion diced
1 garlic glove
5 bunches spring onion
100ml white wine
300g white button mushrooms slices
300g portobello mushrooms slices
100g shimeji mushrooms cutted
300g oyster mushrooms slices
100g basmati rice
1 lettuce
1 bunch chervil
1 bunch parsley
1 bunch dill
1 liter vegetable stock
Salt and pepper to taste
Thyme leaves
For the vegan avgolemono (traditional Greek lemon sabayon sauce)
3 tbsp tahina
1 tbsp citrus mustard
Juice and zest from 1 lemons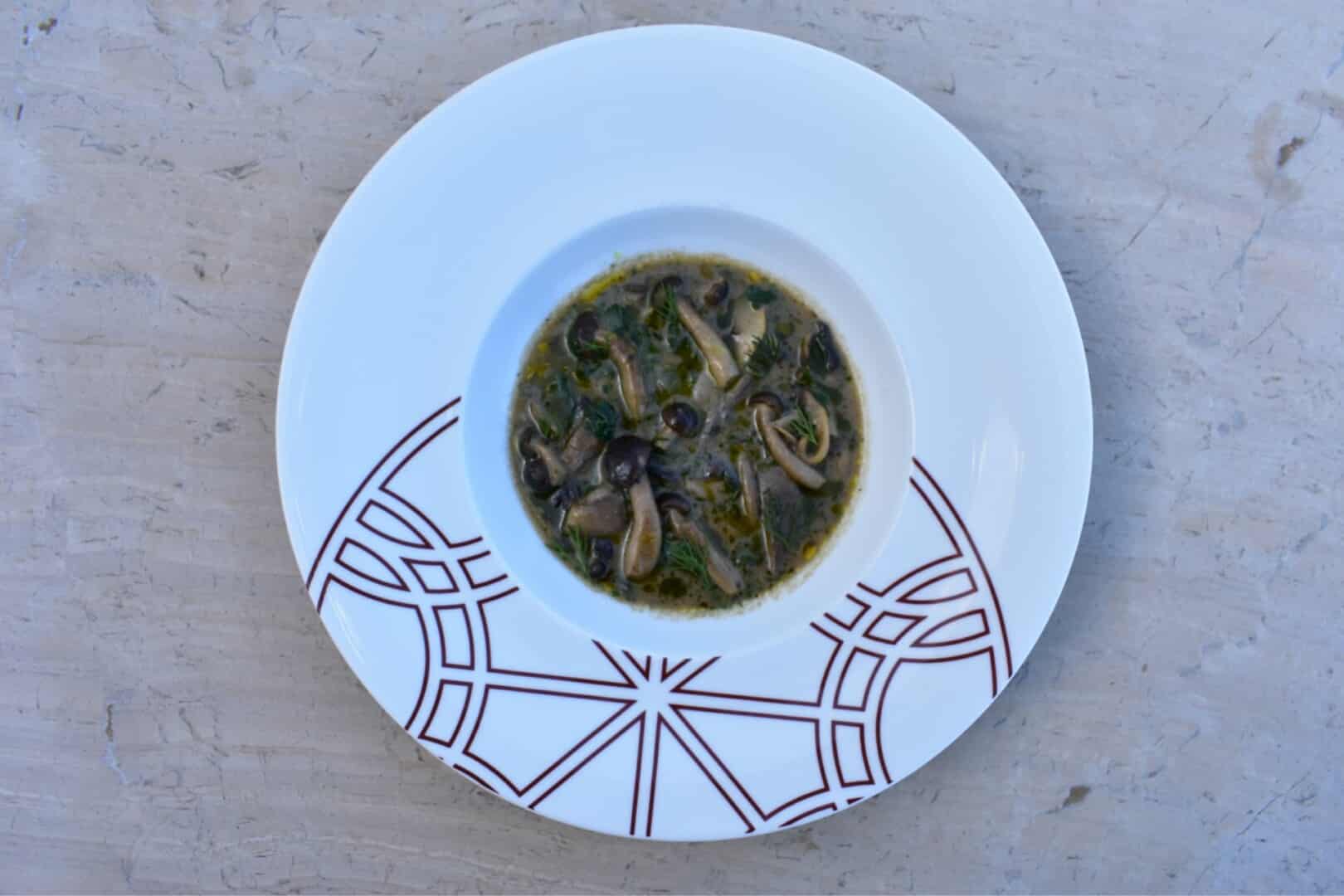 Heating the olive oil in the pan and add the diced onions, spring onions, garlic, and cook for 10 minutes in low heat.
Add all the mushrooms, and cook further in low heat.
Then white wine and leave it to reduce to 1/3.
Add the stock, rice ,lettuce and stems from the herbs and cook for 25 minutes, while in a separate bowl, whisk all the ingredients of vegan avgolemono together.
After 25 minutes of cooking, remove the stems and add slowly the vegan avgolemono mixture while whisking, all the herbs chopped and cook for 2 minutes more.
Season with salt and pepper.