"Life must be lived as play"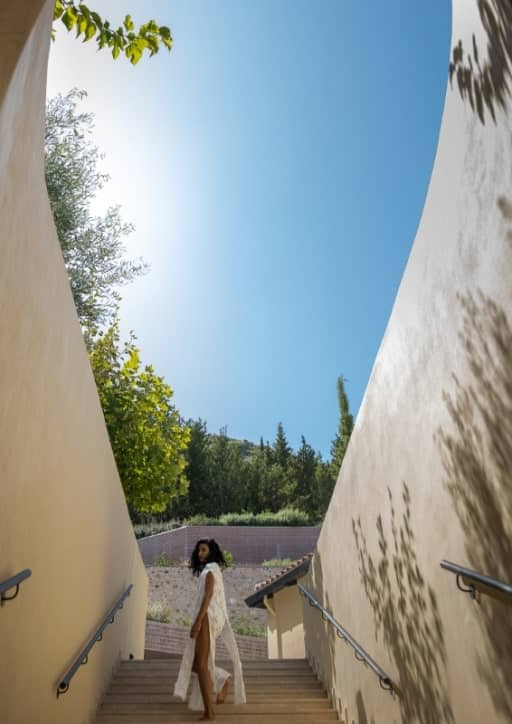 Combining the best in age-old holistic healing techniques with some of the latest scientific advances (do try our "3Gls PLUS ANALYSIS AND ASSESSMENT" test), Euphoria sets a new blueprint for evolving medicine intent on restoring physical, emotional, mental and spiritual balance. A world first, the Byzantine-inspired spa building offers a journey of wonder and transformation experienced through our Treatments and Facilities, Traditional Chinese Medicine, Taoism and Greek Hippocratic medicine. This layered and integrated approach remains unique to Euphoria, and our results-focused Wellness Programmes and date-led Retreats are centred on guidelines rather than rules. Indeed, a luxury spa break at Euphoria is not about deprivation, it is about liberation.
An ancient Greek word, 'Euphoria' is about living in bliss, feeling balanced and healthy and 'well'. Rooted in joyful appreciation, our Wellness philosophy provides just the antidote needed to refresh world-weary spirits. Whether you're seeking to mend a broken heart, reinvent your relationship with Food, change your perspective or simply feel more joy, a stay at Euphoria Retreat, now recognized as one of the best wellness retreats in Europe, can act as a portal for meaningful change. Fall back in love with life and with yourself. Come here for a romantic escape with phenomenal massages and red wine, or for a transformative immersion of self-discovery and emotional cleansing. The choice is yours. Your life, your journey.