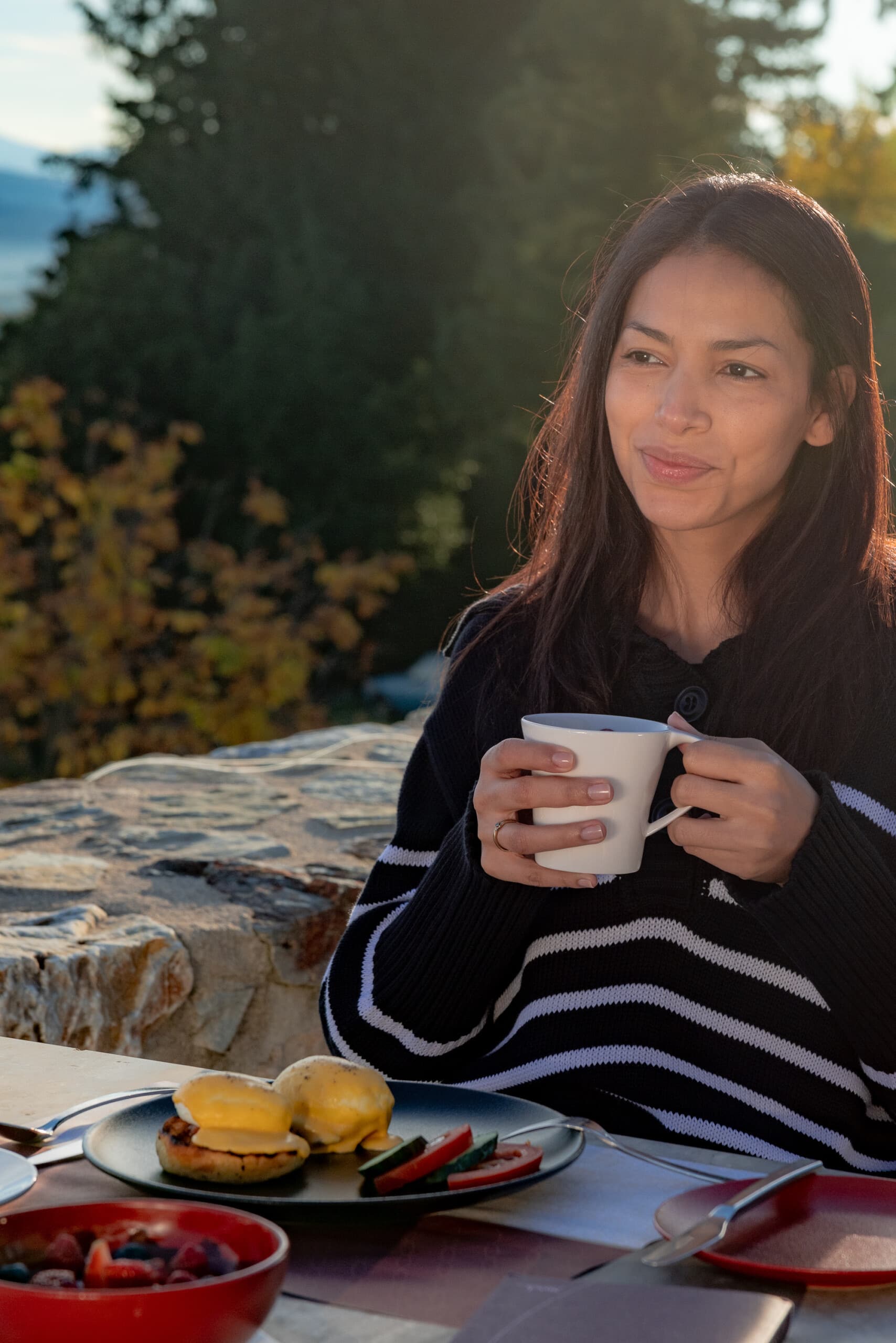 1. EASY QUICK FIX: From most areas of Europe, we're just a 3-hour flight away – no jet lag, no visa needed. Why put yourself through anything else? Especially when we're here to help you feel better.
2. WE'RE WALKING ON SUNSHINE: OK, so it's not exactly tropical in Greece right now, but it's certainly warmer than other European countries. Swap grey days and rain for a flash of bright light, sunshine and warmer weather. The ultimate mood booster.
3. NO MORE COUCH POTATO: From aerial yoga in our forest gym to daily walks to the hilltop town of Mystras, we encourage you to blow away those winter cobwebs. Fresh air and moving outside will set you up for a go-get new year.
4. FEAST NOT FAMINE: Desperate to lose weight but don't want to deprive yourself? Forget about starvation and leave behind negative habits and emotions related to eating. Eat delicious, fresh, tasty Mediterranean food created to boost your energy and cleanse your system. And you can still enjoy a sneaky glass of wine if you fancy, we won't tell anyone!
5. RETURN HOME A GURU: Learn something new from our programme of complimentary daily wellness activities. Pick from sound healing, gong baths, yoga, Qigong, breathwork, journaling and Five Elements Meditation.Join a movement!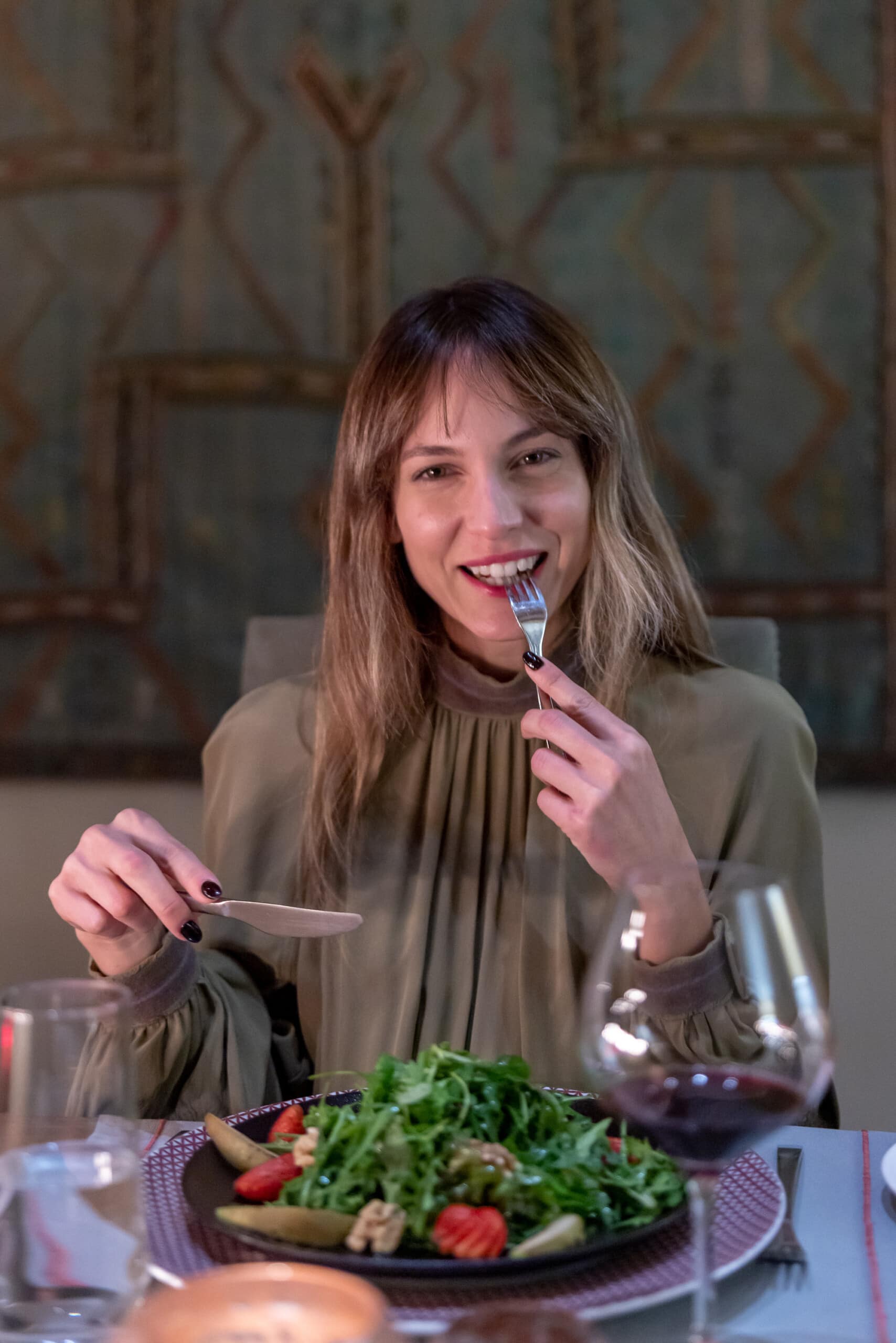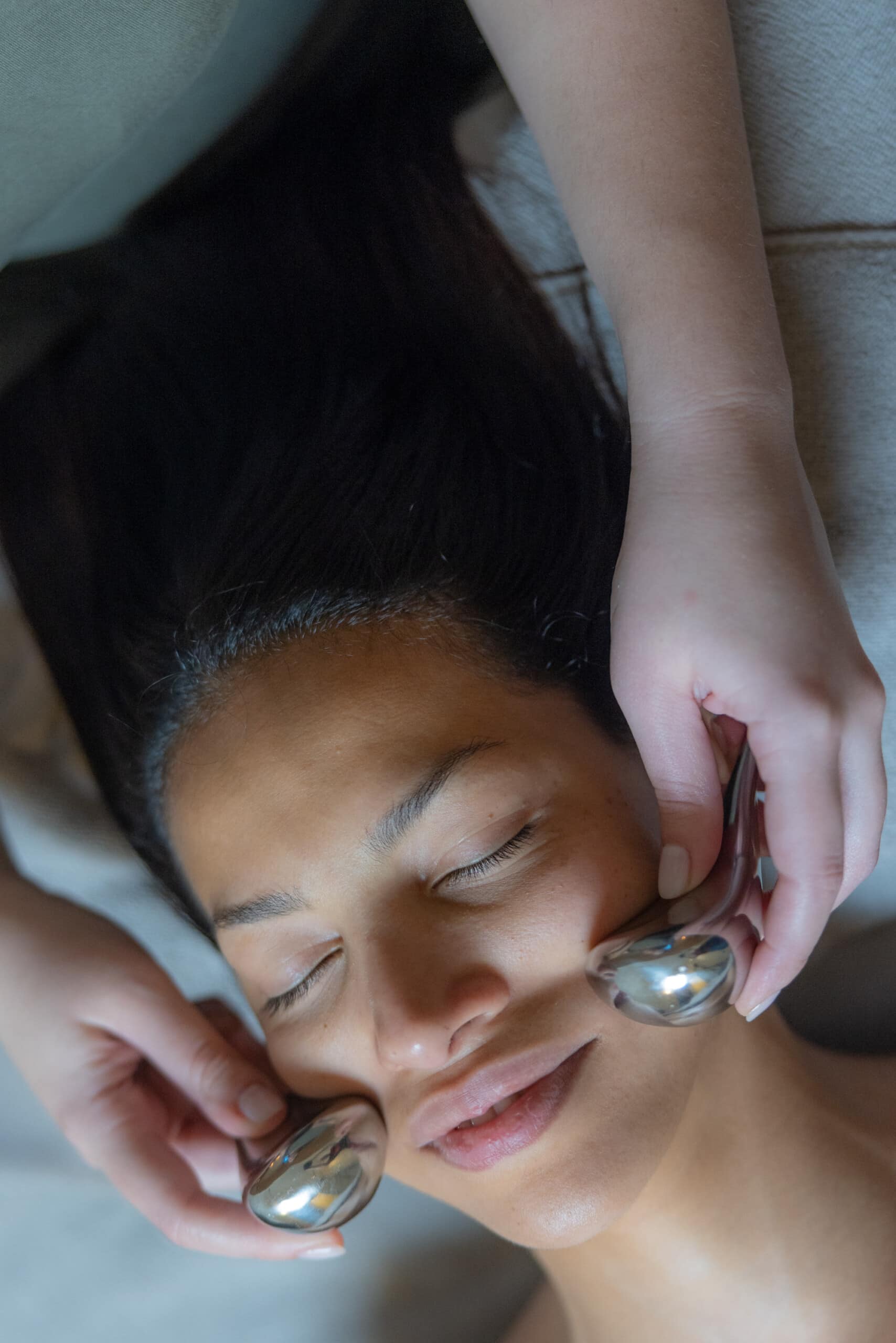 6. FUTURISTIC PERSONALISED WELLBEING: We love a personalized approach and we are here to support and take care of your own personal journey. Our team is devoted to embrace you. Get the most from our 3GL Plus testing which is clinically proven to create a precise personalized exercise and nutrition plan that boosts your metabolism and energy levels and meets your specific cellular needs. Who wants to live forever? We do!
7. HIGH-PRIESTESS PAMPERING: Work your way through our menu of exceptional spa treatments including among others lymphatic massages,energy healing, cupping, cupuncture, watsu, infra-red saunas, or a chakra realignment. We promise you won't have felt this Zen in a long time.
8. GOOD VIBES ONLY!!: If one of your intentions for this year is to surround yourself with positivity and kindness, then we promise our staff will not disappoint. In fact, they're living proof of Greek hospitality.
9. MEET A LEGEND (OR TWO!): Our incredibly knowledgeable, warm and vivacious founder, Marina Efraimoglou, will be on-site to mother and mentor you, alongside our spiritual mentor Mary Vandorou. Look into Euphoria's signature retreats (eg. Odysseus Journey and Feel Alive Again) if you're determined to find your Ithaka in 2023.
10. BARGAIN PRICE: As a special new year offer, enjoy an exclusive offer. Visit us for 3 nights or more and take advantage of 20% discount on Bed & Breakfast booking or on Room basis booking combined with a Spa Program. Visit us for 5 nights or more and take advantage of 25% discount on Bed & Breakfast booking or on Room basis booking combined with a Spa Program. Book today and boost your wellbeing. Contact us now.