Goal
Perfect for anyone needing a new start, Euphoria Retreat invites you into a calming and restful environment to ground and reconnect with yourself. This is a chance to recharge your batteries and restore your positive energy.
Methodology
The Euphoria Balance and Restart Programme combines meditative practices and therapies alongside gentle movement and breathing exercises to create a greater sense of reconnection with yourself and your body and allow your energy to be balanced.
Suitability
This Programme is perfect if you:
You feel emotionally overwhelmed from the lockdown

Want to reconnect with yourself and nature

Want to indulge yourself and recharge your batteries

Want to enjoy some relaxing spa experiences
Benefits
You will:
Feel relaxed and more joyful

Harmonise your mind and emotions 

Reset yourself and give you an energy boost
3 days

513€ p/p

7 Treatments

| 3 DAYS EUPHORIA BOOST YOUR ENERGY | DURATION   | TREATMENTS    |
| --- | --- | --- |
| Chakra Balancing Treatment or Reiki or Sanctuary for Busy Minds | 50 | 1 |
| Forest Fit & Energy walk | 50 | 1 |
| Salt room | 20 | 2 |
| Foot massage | 25 | 1 |
| Group Mind Detox or Meditation | 45 | 1 |
| Τransformation Consultation | 60 | 1 |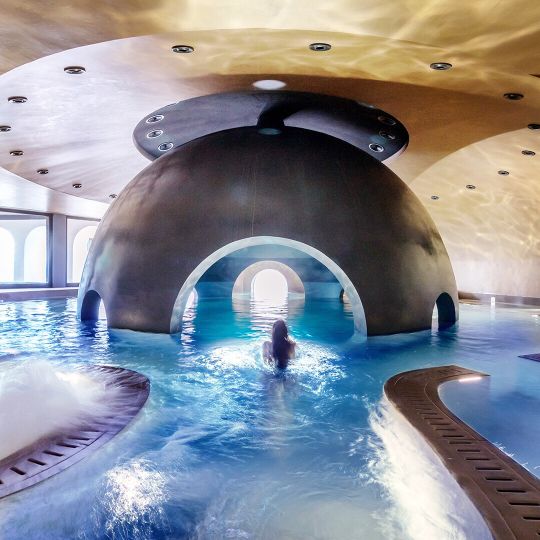 Our Gift to All Our Guests
You are welcome to spend as much time as you like enjoying our beautiful and extensive facilities spread over the four floors of our Spa: outdoor and indoor pools leading to the meditative experience of our Sphere Pool with hydrotherapy; the Tepidarium with steam baths, Finnish sauna, cold plunge, and ice mists; the Waterwell with Kneipp Walk Therapy and indoor and outdoor relaxation and recreation spaces.
We hold different complimentary, daily activities such as lectures, morning hikes, yoga and fitness classes and a state-of-the-art Technogym-equipped gym. Our roster of activities includes yoga, mat Pilates, TRX, energy movement and fit walks.
Add on Treatments
| TREATMENTS | DURATION (in min) | TIMES |
| --- | --- | --- |
| Personal Yoga Session | 60 | 1 |
| Watsu | 50 | 1 |
| Muscle&Tension Release massage | 50 | 1 |