Suitability
Perfect for anyone feeling exhausted, lethargic, bored, confused, lost or numb. This programme offers an opportunity to process and purge the effects of the pandemic. It is a chance to renew your energy source, integrate the changes we have all faced, adopt a fresh and positive outlook and reconnect both with your inner spirit and with others.
Methodology
Combines Five Elements based meditations, breathwork, expressive dance, journaling, treasure hunts, performance, music and mood boards – all used as tools for coming out of denial, expressing that which you have not spoken of or given credence to, and cleansing your mind, body and spirit of that which no longer serves you. Reimagine a new future yourself. Trust in the universe again. Feel nurtured, relaxed, energised, positive and fully alive again.
Goals
This Programme is perfect if you need to:
Shift gear, come out of lethargy, feel like yourself again
Say goodbye to tiredness, persistent anxiety and emotional overwhelm
Reconnect with yourself and with nature
Learn new self-care tools, coping mechanisms and everyday rituals
Feel a part of a loving community
Recharge your batteries
Remember what if feels like to trust yourself and others
Results
Harmonise your heart, mind, body, spirit and emotions
Relax your central nervous system
Energise your inner fire
Feel ready to reintegrate into society with new positivity
Feel safe and secure, with your trust and faith restored
3 Days

890€ p/p

3 Treatments

| 3 DAYS FEEL ALIVE AGAIN INCLUSIONS: | DURATION | TREATMENTS |
| --- | --- | --- |
| FEEL ALIVE AGAIN -Group Session which incorporates meditation, dance therapy and expressive movement according to 5 elements | 180 | 3 |
| Group Salt Room session | 20 | 1 |
| Floatation Session | 20 | 1 |
| | | 3 |
| TOTAL COST | | 890 € |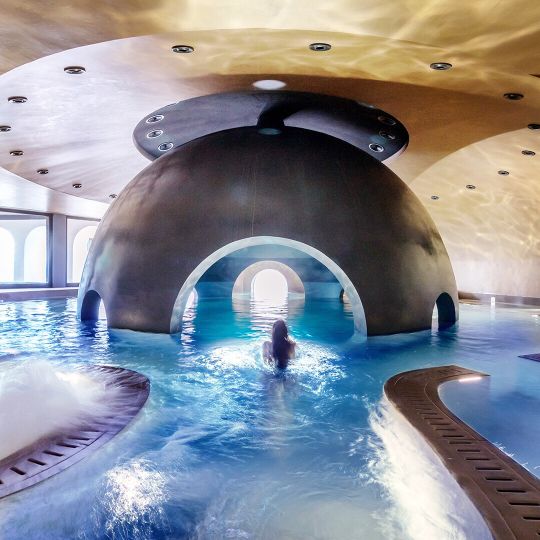 Our Gift To You

You are welcome to spend as much time as you like enjoying our beautiful spa. We have extensive facilities spread over four floors: outdoor and indoor pools leading to the meditative experience of our Sphere Pool with hydrotherapy; the Tepidarium with steam baths, Finnish sauna, cold plunge and ice mists; the Waterwell with Kneipp Walk Therapy and indoor and outdoor relaxation and recreation spaces and a state-of-the-art Technogym-equipped gym. We also hold different complimentary, daily activities such as lectures, morning hikes, TRX, yoga, Pilates and fitness classes.